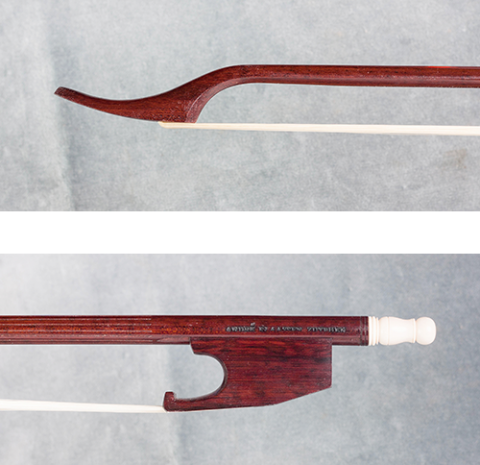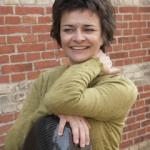 Dorte Rolff- Petersen
It was surprisingly easy to choose the bow of André Klaassen: I walked up to him at the Cello Biennale in Amsterdam 2012, picked up one very beautiful bow, and tried it. It was impossible to really try it there, with all the noise around us - so he simply suggested that he send three bows to me in Denmark! I bought one of them - I am sure that it is the same as the one I first tried in Amsterdam: it is light and lively, it makes my cello ring beautifully. This bow inspires me to play lightly, yet with a deep sound.
Dorte Rolff- Petersen, Denmark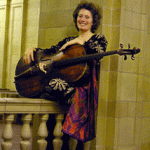 Tanya Prochazka
Your bows are very elegant and beautifully crafted. Each bow has a distinctive touch and feel which produces its own sound on the instrument. It was very hard to decide which bows to select, but in the end I went for one which was slightly heavier which gave a more ringing and immediate tone on the instrument, and the other which was a bit mellower to the touch, but also had a light bite to the sound. They are all extremely agile and responsive to any stroke needed for the music! (…)
I am thrilled with my new bows!
With many thanks.
All the best, Tanya Prochazka, Edmonton, Canada
Solo cellist/ Director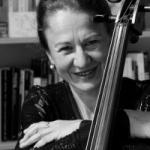 Lisa Erbès
Cher André,
Ton archet m'aide beaucoup, c'est un plaisir de jouer avec, merci,
Amicalement,
Lisa Erbès, cello, Straatsburg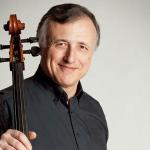 Raphael Wallfisch
I love playing with the baroque cello bow that André Klaassen made for me. It has opened a whole new stylistic range of colours for my playing. Recently I recorded all the cello concerti of CPE Bach using the bow, which has been a great success!
All the best,
yours,
Raphael Wallfisch
Miquel Casals
Your bows are good and nice, so I decided to buy one of them
Miquel Casals, Espagna
D. Maas-Voges
Ich bin sehr zufrieden mit dem Cellobogen und spiele gerne damit.
D. Maas-Voges, Berlin
Christoph Stradner
Ich bin mit Ihrem Bogen sehr glücklich. In Kombination mit meinem Violoncello von Matthias Thier, 1770 Wien, reagiert er sehr direkt und schafft ein impulsives Spiel.
Christoph Stradner, solo cellist Wiener Symphoniker